Altadore Homes for Sale in Calgary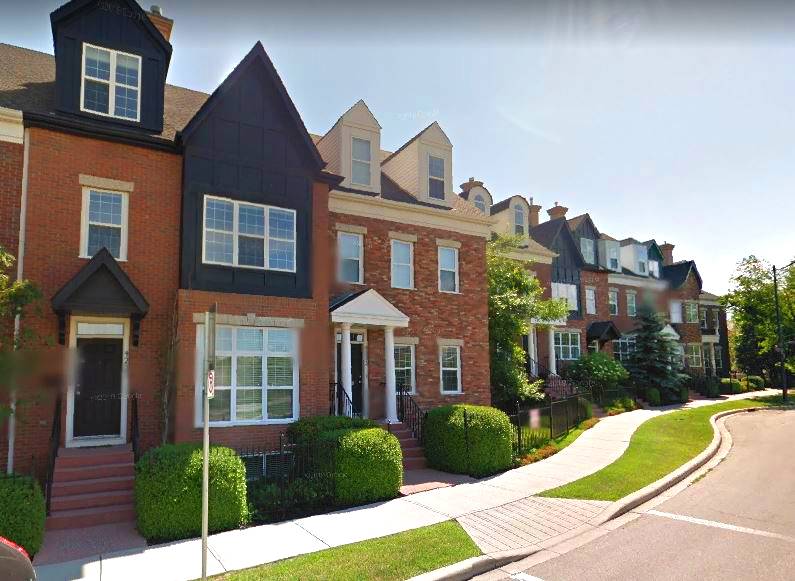 Welcome to Altadore, a residential community located in the inner portion of Calgary Alberta. Altadore has been named as one of Calgary's best neighborhoods because it's so close to River Park, one of Calgary's best parks. It's also close to Marda Loop, a large outdoor shopping area known for its cultural diversity and entertainment.
Altadore is close to the downtown area with homes dating back to the 1950s. Residents have easy access to great schools both public and private as well as easy access to Crowchild Trails SW, which runs north and south along the western edge of the community. This is a very vibrant, pedestrian-friendly community and with access to so many parks, the Mount Royal University, Riverdale Park and Elbow River, it's easy to see why this is a popular location for those relocating or moving to Calgary.
Houses for Sale in Altadore
January 27, 2023
Map of Altadore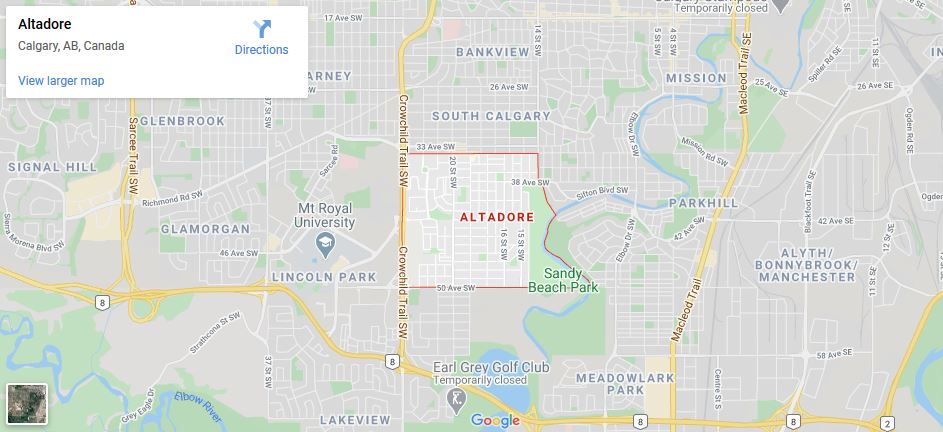 Altadore Housing Market
At any given time there are roughly 50-100 property listings for sale in Altadore. The average price is about $850,000 but condominiums can start at around $200,000 with the highest price topping out at about $2.6 million. This is a great location for townhouses, condominiums, estates, and single-family homes. Whether you're searching for a mid-century home, a historical home that's been beautifully renovated or a more modern and contemporary design, the wealth of architectural styles in Altadore is practically limitless.
There are typically between 50 and 80 single-family homes for sale, 20 to 30 condominiums or townhouses, with an average price per square foot for homes at about $525 and condo price per square foot that about $380. The average size homes about 1800 ft.². To give you an example, there were about 124 single-family properties sold in 2019 with an average sales price of $948,000. The average days on the market is between 65 and 72 days.
Altadore Schools
Residents are part of the Calgary Board of Education and manage their own Altadore Public School District. Within the community is the Altadore French Immersion School, the Rundle Academy, and the Catholic Separate School Board. Just outside of the border is the Mount Royal University.
Why Choose Altadore?
This popular neighborhood is loved by many, even those that don't live within the borders. With some of the best ice cream shops in the city, fantastic Greek restaurants, pubs and eateries, trendy coffee shops, hipster boutiques, and of course, we can't forget the Springbank Cheese Company, there's plenty of reasons not only to live here but to visit frequently. Plus, the Military Museum of Calgary is located in Altadore offering eight distinct museums under one roof. This includes the Naval and Air Force Museums of Alberta, Military Museum libraries and archives as well as the First World War trench and other vintage exhibits.
Contact an Altadore Real Estate Agent Today