Eye On Calgary: South Trail Crossing Barbershop
Posted by Lee Yousef Real Estate Group on Thursday, July 30, 2020 at 9:00 AM
By Lee Yousef Real Estate Group / July 30, 2020
2 Comments

South Trail Crossing Barbershop is Canada's largest barbershop and one of the best barbershops in Calgary. If you're looking for classic barber culture and the top barbers in Calgary, this is your spot!
We sat down with the owner, Maher Chehade, to learn about his journey navigating his business through COVID-19. We've also got an exclusive offer for the first 1000 people who sign up!
Watch his full story here:
About South Trail Crossing Barbershop
Maher Chehade is the owner of South Trail Crossing Barbershop located on 130th Avenue SE here in Calgary. STC Barbershop opened seven years ago and has been serving customers from all over the city and its surrounding areas. "We get clients from Airdrie and all over the city. I try to make this place like a big family, like a big hangout for everybody," said Chehade, "I put a lot of love into this shop that's for sure. Everything I have is in the shop."
STC Barbershop isn't only important to Chehade and his family, the shop also employs 18 barbers and six receptionists - making an impact on over 30 local families.
When asked why he wanted to open the shop, Chehade said, "I've been stuck working for people my whole life and I just wasn't happy with what they're doing. So I figured I'd open my place and treat people the way I want to be treated, treat my employees always I want always wanted to be treated."
Like many small business owners, Chehade is passionate about his business, "it means the world to me. I'm not in this for the money, I'm in this because I love it."
The Effects of Covid-19
The Covid-19 pandemic has impacted people from all over the world, but here in Calgary, local businesses are closing down almost daily.
Chehade told us that, "it's just been a struggle," for the STC Barbershop as well.
He also added, "COVID has affected my business tremendously. Actually, we had to cut down everything to 50% capacity. We had to hire more staff for the cleaning and for just for the extra screening we're doing in the front, and for my barbers, they're doing all the extra cleaning which takes a lot of extra time off their hands."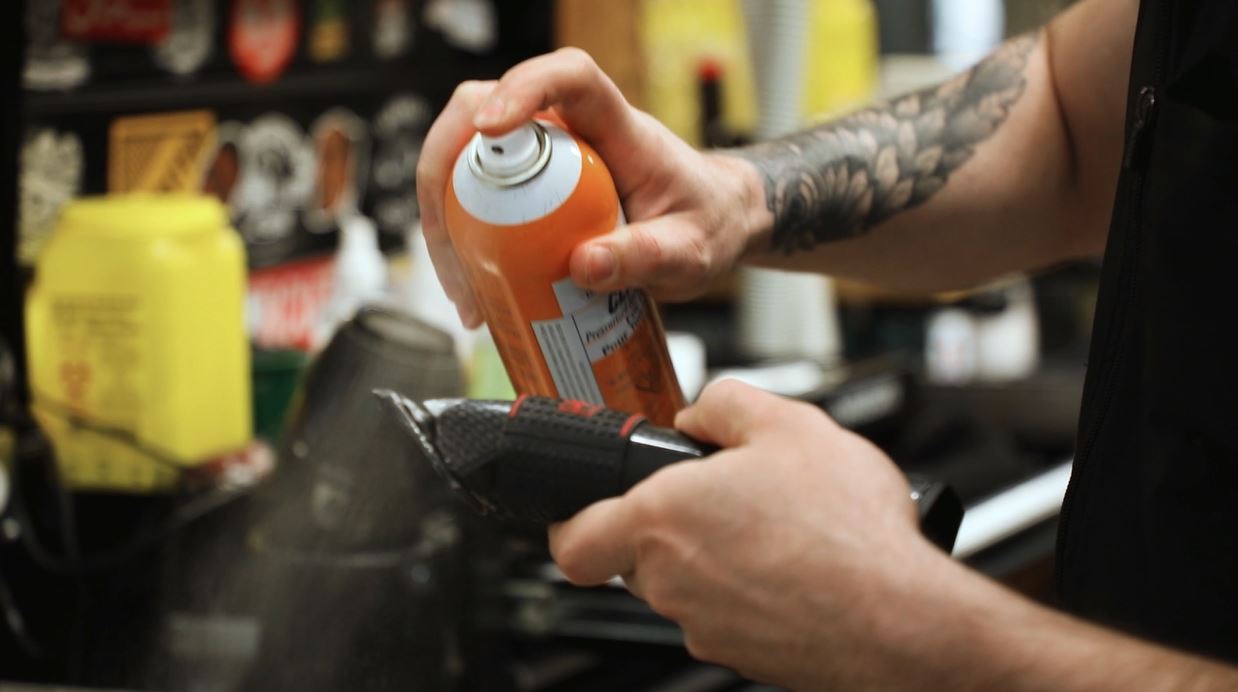 STC Barbershop has been generously providing staff and clients with free masks and sanitizer so that everyone is safe and comfortable - something very important to Chehade. He outlined the extensive cleaning and disinfectant procedures STC Barbershop has implemented to keep staff and clients safe.
"They're cleaning the stations after every single client, every single day."
At the start of this pandemic, Chehade had also handed out free bottles of hand sanitizer to those driving by the shop.
South Trail Crossing Barbershop On CBC News from STC Barbershop on Vimeo.
Implementing these procedures hasn't been easy for Chehade and the shop, "It's been killing me, I'm barely just keeping my head above water right now. But it's like I said, it's worth as long as we're open."
Chehade added, "My guys are making money they can feed their families every day. That's all I really care about."
The Future of STC Barbershop
Chehade spoke to us about the history of STC Barbershop and what it's been like as a business owner in Calgary.
"This community means everything to me. When I came in, I opened up that small shop and we were struggling. It was just me and my brother at the beginning, on the first day we probably did about four clients."
He also spoke about the power of our local community, "eventually we started getting busier, the community started letting everybody know - they started telling their friends about us and then we started getting busier. So this community means everything to me because, without them, I wouldn't be here."
Chehade offered some advice to Calgarians during these turbulent times, "I would just like to say to everybody in Calgary that I just really hope that everybody stays safe and takes care of their friends and family. There's always a light at the end of the tunnel. So try to stay positive and try to stay happy and just realize no that things could be worse.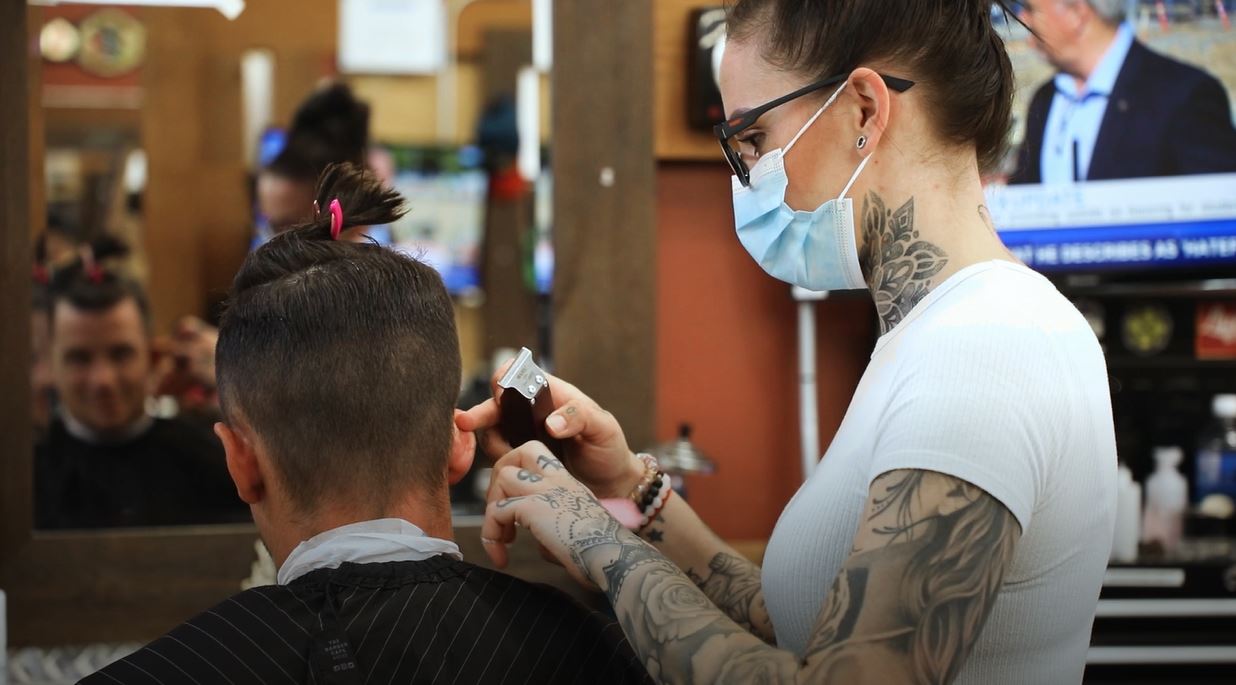 Throughout the struggles of being a business owner during a global pandemic, Chehade and his team are staying positive, "try to look at the upside of everything and just keep your head up high, and know we're all in this together."
Exclusive Offer
Receive a free product from our shelves (valued between $15-$18), when you come in and get any service. While supplies last!!
Sign up here to get the offer emailed to you!
https://forms.gle/C2i5WGP7TeFCmE7C7
Let's do our part in helping the hard-working small business owners keep their shop open. It's #yyccomeback season!
To find out more about STC Barbershop or to book your service, visit their website and follow them at @stcbabershop.
Nominate a Business
If you know a business that is struggling as a result of COVID-19, please nominate them using this form. We want to help!
Follow Us!
Have Questions? Contact Us Here: